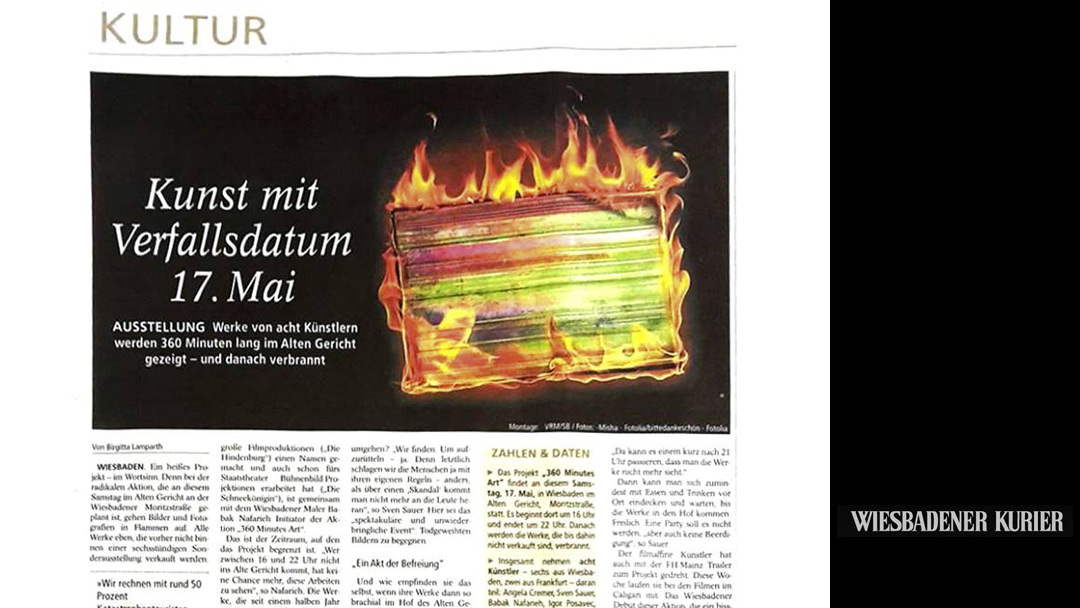 Artworks Will Be Shown in The Old Court in Wiesbaden – And Then Burned By Birgitta Lamparth WIESBADEN – A hot project – in the literal sense. Since the radical action that is scheduled this Saturday at the Old Court at the Wiesbaden Moritzstraße will let images and...
"Famously solved with a gloomy shadow animation by Sven Sauer and Igor Prosavec, who consistently enrich the stage play with original projections."
Ein heißes Projekt – im Wortsinn. Denn bei der radikalen Aktion, die an diesem Samstag im Alten Gericht an der Wiesbadener Moritzstraße geplant ist, gehen Bilder und Fotografien in Flammen auf. Alle Werke eben, die vorher nicht binnen einer sechsstündigen...